Unit Code: CAqua
Private Home
Search Availability
Leave a Review
[2]
Favorite Get Away
Reviewed on 2019-11-26 by from Huffman, TX United States
Updated on 2019-11-26
Services from rental manager
Cleanliness
Location
Property condition
New favorite get away spot. House is amazing and the service by the HRG staff is amazing on demand if any questions arise or if you need anything.
Casa Aqua & the HRG Properties: Only the best!
Reviewed on 2019-06-23 by

Laura H.

from United States

Updated on 2019-06-23

Services from rental manager

Cleanliness

Location

Property condition

We just returned from a family vacation at the stunning Casa Aqua in Los Sueos, Costa Rica. The home is amazing! The outdoor living/pool area provides a beautifully serene view of the surrounding lush jungle, while the indoor area is spacious, beautifully decorated, and perfectly equipped with everything one might possibly need...a state of the art kitchen, large screen televisions in every room, pool table, and a great assortment of games, etc. Each of the five bedrooms are spacious and beautifully decorated. All the beds are extremely comfortable. The bathrooms are large and fully equipped. <br/><br/>The accommodations and customer service provided by the HRG team were beyond superb! Every aspect of the services provided were professional, precise, and attentive to every detail. The quality customer service provided by HRG, especially Michael, Harold, & Laura, compares to no other and are to be commended! Without question, I would highly recommend HRG Rental Properties and Casa Aqua for your next vacation!

Thank you for leaving these kind words. We are happy to hear that you enjoyed your stay and accommodation. It is truly important to us that our clients have a great experience and only the best is good enough for our guests.

It was a pleasure to host you and we would love to see you again soon.


Best Luxury Stay in Costa Rica
Reviewed on 2019-04-26 by

Matt H.

from Panama, Panamá United States

Updated on 2019-04-26

Services from rental manager

Cleanliness

Location

Property condition

I have been coming to Costa Rica for 15+ years now, and spent many of those trips at Los Sueos. The area is great for everything from a boys or girls trip, to a family vacation, to a romantic getaway. I have stayed at numerous properties while at Los Sueos over the years, always with HRG Properties who are the best in service and experience, but NONE of those properties compares to Casa Aqua. This brand-new home is on the jungle-side, so you are surrounded by lush green hills with views overlooking miles of beauty...iguanas and monkeys and amazing wildlife all around. The house is beyond expectations. Every single room is great. While there are three king bedroom suites, the two rooms with double queen beds are so large and luxurious that no one "gets the bad room" at this house. The outdoor area is so peaceful, and great for a party, for kids swimming while you have a drink and cook out, or just for taking a nap in the perfect outdoor weather. And make sure you have HRG schedule you some adventures: this last trip we did surfing with the kids, ziplining, and a night out on the town with a private driver to take us into Jaco for a gourmet, drinks and dancing. Casa Aqua has my highest recommendation! And thanks to HRG Properties for making it an unforgettable experience once again!

Thank you very much for taking the time to leave us your review. It was a pleasure to host you and we are happy to hear that you enjoyed your service this time as well. It is always a pleasure to host you and your family. Casa Aqua is truly amazing and unique. We are glad that you enjoyed the house. We look forward to hosting you again soon. It is always our pleasure.
Costa Rica Casa Aqua
Reviewed on 2019-03-28 by

Miles H.

from United States

Updated on 2019-03-28

Services from rental manager

Cleanliness

Location

Property condition

nice relaxing an had fun

Thanks for levin us your feedback.
Casa Aqua Prime Rental in Los Sueños Resort: Casa de Acqua of Los Sueños
[3]
[4]
[5]
[6]
[7]
[8]
[9]
[10]
[11]
[12]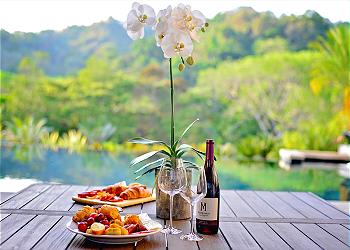 [13]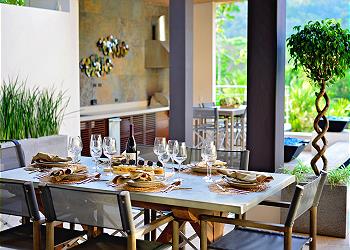 [14]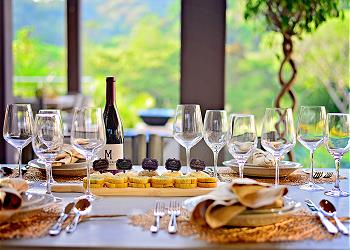 [15]
[16]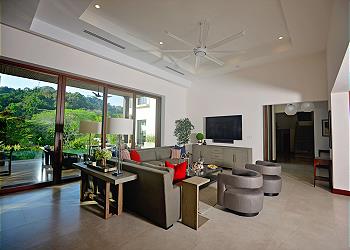 [17]
[18]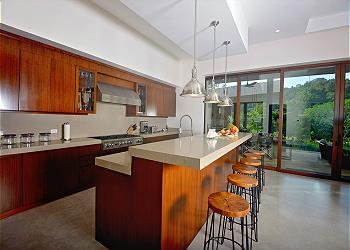 [19]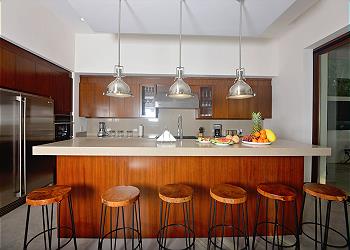 [20]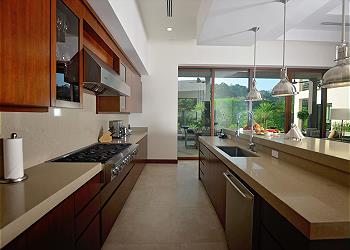 [21]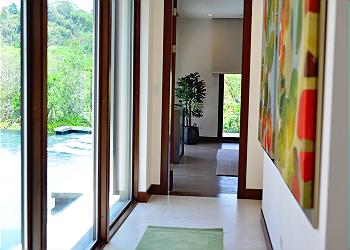 [22]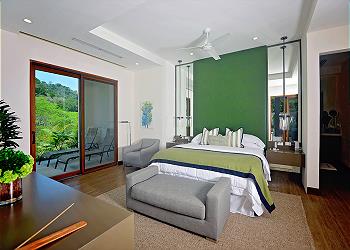 [23]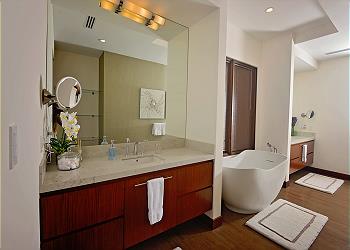 [24]
[25]
[26]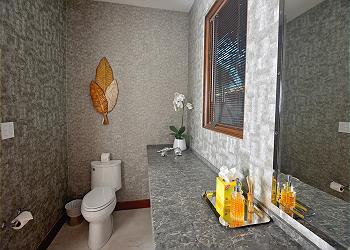 [27]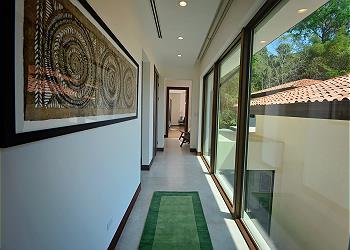 [28]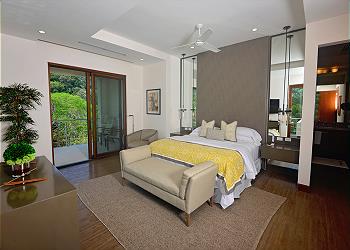 [29]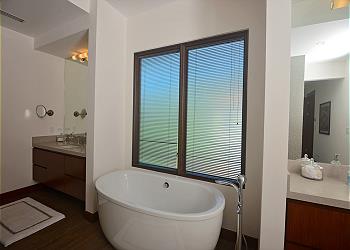 [30]
[31]
[32]
[33]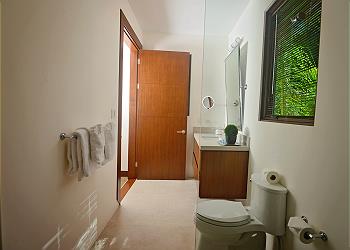 [34]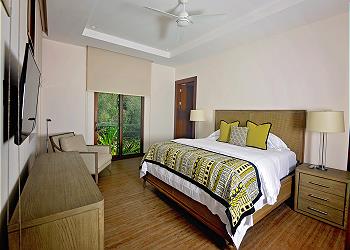 [35]
[36]
[37]
[38]
[39]
[40]
[41]
[42]
[43]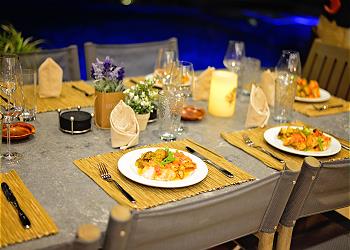 [44]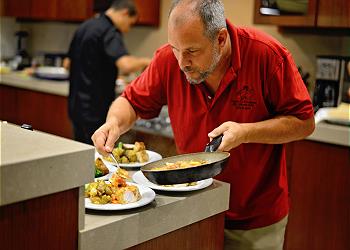 [45]
[46]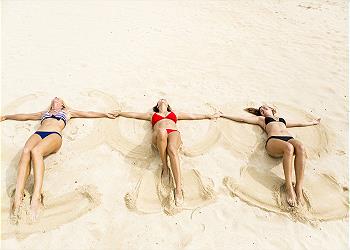 [47]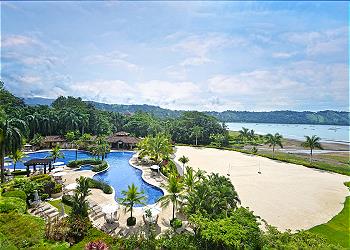 [48]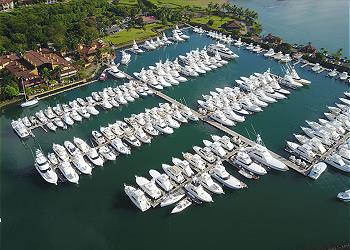 [49]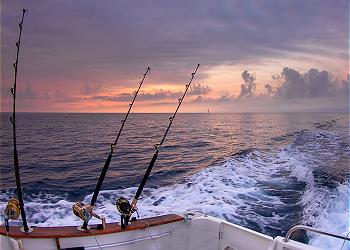 [50]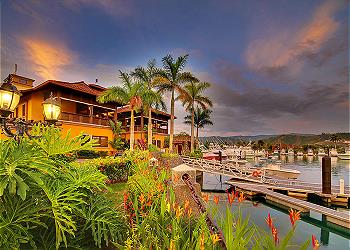 [51]
[52]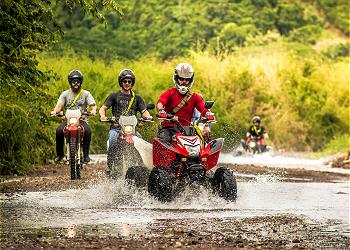 [53]
5 Bedrooms
5.5 Baths
Breakfast included for up to 8 -10 during green season May 1 - Dec 14th 2019. (minimum stay 4 nights - restrictions applies)
Situated within the Eco Golf Estates Community of Los Sueños Resort, Costa Rica, Casa Aqua is a grand, luxurious vacation home, built for entertainment and leisure. Recently completed Casa Aqua is the newest home in the resort featuring heavenly beds and bedding, black out curtains in every room, large spacious bedrooms and bathrooms, and an outdoor entertainment area and pool that is second to none in the resort.
With over 7000 square feet of pure spacious living, Casa Aqua is a home built for those seeking to spread out and enjoy quiet time, and yet with plenty of common areas which were created with a vision toward memorable moments filled with family, fun, and laughter.
The home features a massive, open-concept, chef's kitchen, complete with a professional eight- burner Wolf gas range, built in side by side refrigerator and freezer, state of the art appliances, and a large kitchen island complete with bar-stools for casual, kitchen dining; or, for keeping the family-chef entertained as he creates something wonderful. Beyond the kitchen lies a spacious great room and formal dining area, featuring 12-foot, floor-to-ceiling windows and sliding glass doors completely recess bringing the outside living area into the spacious home making it the ultimate area for large groups to enjoy music and fun.
Thoughtfully designed to maximize the concept of outdoor living, the patio and pool area features a summer kitchen, complete with an icemaker, state of the art barbecue grill, and swim-up bar. A large, salt water swimming pool and inset, heated Jacuzzi, as well as plenty of outdoor seating and dining areas, make this the central gathering space of the home.
With plenty of outdoor dining area the inside area doubles as a billiards room with a separate bar, ice maker, fridge, and sink area perfect for mixing cocktails away from the kitchen. As well you will find a ping pong table in the garage area and private x-box room for the kids upstairs.
Dual master bedroom suites on the ground floor feature king size beds and private terraces with direct access to the patio area and pool, or surrounding gardens. In each of the en suite bathrooms, residents will enjoy large tubs with separate, oversized showers and dual sinks.
Upstairs, there are three additional guest bedrooms. Two bedrooms feature two queen size beds and private balconies, as well as en suite baths. The third upstairs guest bedroom features its own private entrance, a queen bed, and a private en suite bathroom. Heavenly Bedding and Mattresses.
Note: There is a small sixth bedroom that doubles as a x-box room for the kids it has a pull out queen size beds adding another bed so by bed count there are 5 queens and 3 kings total with luxurious 5 star hotel bedding with 500 thread count sheets.
Boasting 75 solar panels on the roof, this is one of the only homes in the resort using green energy
Completed in December of 2018 this five-bedroom, 5.5-bath multimillion dollar home
Casa Aqua" Los Sueños real estate property features at a glance:
• 8000+ Square feet of living space
• 5 bedroom, 5.5 bathrooms, plus bonus room (8 beds total, queen or larger)
• Total bed count 3 kings, 5 queens.
• "Heavenly Beds" Four Seasons quality, 400 thread count bed linens and mattresses
• Keyless entry
• Two car garage
• Highest quality Pella Windows and doors
• Reflection pool and fountain entry way
• Three ice makers
• Full bar in great room
• Swim-up bar at the pool
• Heated Jacuzzi
• Poolside sunbathing area, complete with comfortable lounge chairs
• Outdoor flat screen television
• Private access bedroom above the garage
• Central AC
• Green energy solar panels on the roof, backup power source
We are a FULL-SERVICE 24-hour concierge trip planning experience making a professional company that designs the perfect vacation itinerary for all of your needs. "Sit back and relax, HRG will take care of the rest."
LocationField
HRG Properties and Rentals
Location:
Los Sueños Resort
Eco Golf Estate
65514
Costa Rica
Costa Rica
9° 39' 35.4996" N, 84° 39' 16.6176" W
CR
Location
HRG Properties and Rentals